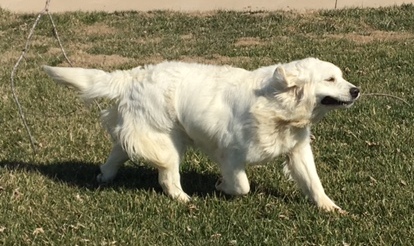 Welcome to our new site!
       We are a small breeder who loves our dogs.  Our dogs are used for breeding but they are also our family pets.
     They run and play in the yard of  our 328 acre farm in Southeast Missouri.  Along with breeding, we also raise cattle and grow crops.
               Our breeding program is very selective and includes no line breeding. We DNA test for PRA1, PRA2, ICT, DM, prcd, NCL-GR and MD.
                 Our dogs are kept up to date on all shots, given Heartworm Preventative, and fed only the best dog food and NuVet Vitamins for optimum coat & health.
                 Our pups are held and played with from the time they are born so they are submissive to you, making it easier to train.
 Our dogs all have Show Champion backgrounds.